| | |
| --- | --- |
| Posted on 9 January, 2019 at 18:05 | |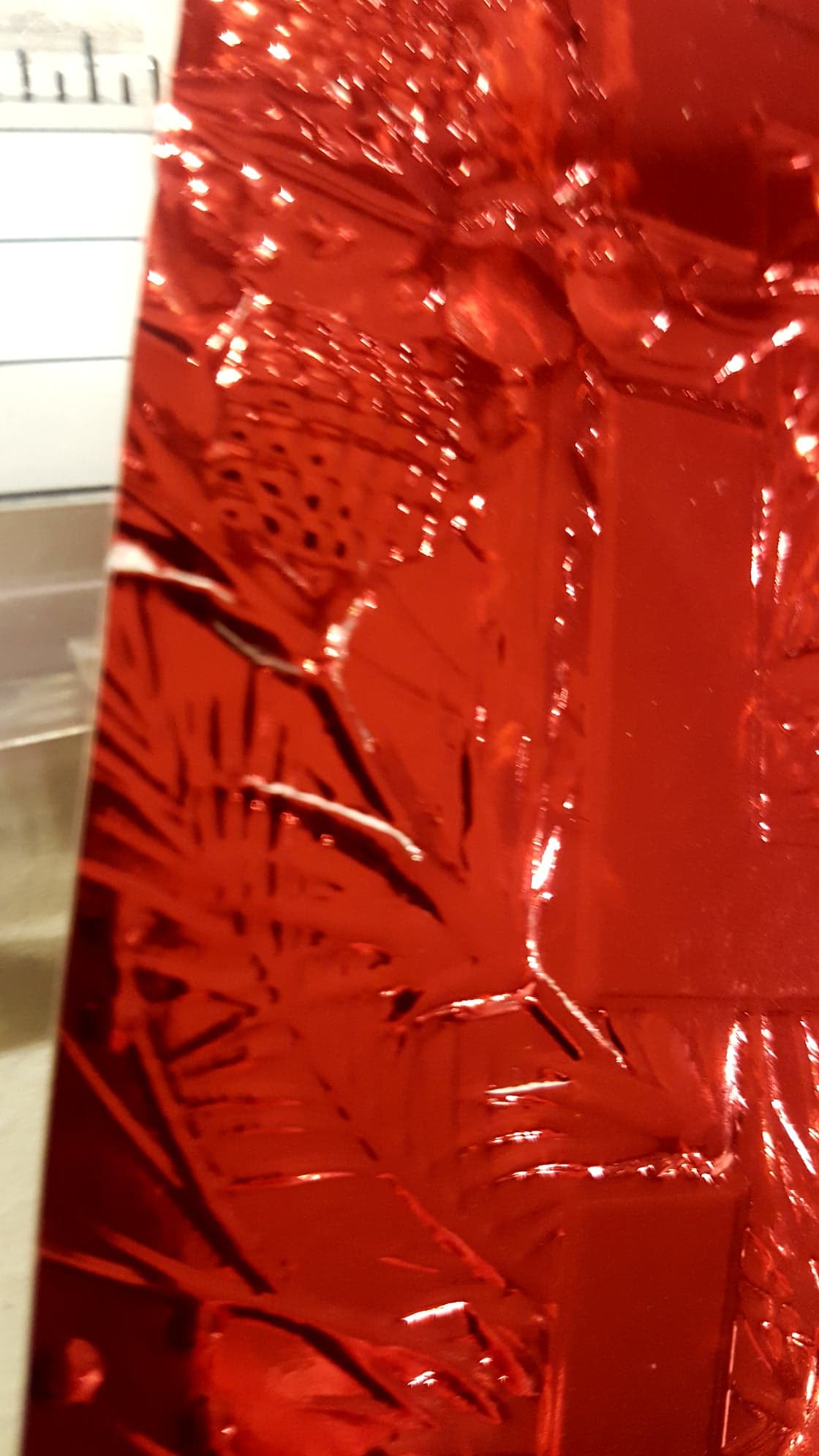 Mirror Paper & 3D Embossing Folders
The new 3D embossing folders give your projects an incredible look but, can be frustrating at the same time.
The photo above shows the cracks that were made with the enbossing folder.  Please excuse the quality of the photo as mirror paper is hard to photograph!!   Mirror paper, Shimmer and Satin papers done have the 'give' that regular papers do so when they need to flex around some extreme mountains and valleys these papers just crack.
The solution?  Spritz the back of your specialty paper with water and after 15 seconds put it through your die cutting machine.  You will see that it comes out perfectly!
Hope this helps!
Sheree

Categories: None